JUL 30, 2012 - 08:00 ET

FOR: NWN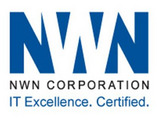 NWN's New Vice President Delivers Global Technology Experience to Birmingham Market
BIRMINGHAM, AL--(Marketwire - July 30, 2012) - NWN Corporation (formerly ComFrame) announces the appointment of Tim Blackmon as the company's vice president of software solutions and services. NWN acquired ComFrame, a custom solution developer, in January 2011. The acquisition established NWN as one of the premier global companies providing a full range of solutions, including application development services, to midmarket commercial and public sector customers.
Blackmon brings more than 20 years of enterprise software experience to the Birmingham market. Blackmon has served as the principal consultant on numerous globally-delivered software projects, ranging in size from 100 to 100,000 hours. His consulting roles have ranged from development to architect to executive levels, with applications in the healthcare, insurance and financial markets.
NWN client Chuck Redding, CEO of AutoTec, states, "Tim brings a wealth of experience and proficiency in a broad range of modern technologies, disciplined methodologies and process improvement approaches to NWN. His insight and knowledge will prove invaluable to any organization looking to optimize their software engineering and IT operations."
In his new role at NWN, Blackmon is responsible for the application development group based out of the Birmingham, Nashville, Boston, Sacramento, Houston and Beijing, China NWN offices. "Not only did our national footprint significantly grow with the acquisition, our offerings did as well. Being part of NWN enables us to serve the Birmingham and Nashville markets with a broader and deeper set of solutions, while maintaining local partnerships with our clients," says Blackmon.
Tim holds a BS in computer science with a minor in engineering psychology from the Georgia Institute of Technology in Atlanta, Georgia. He lives in Alabaster, a suburb of Birmingham, with his wife and two children, and enjoys leadership studies, enabling others and being innovative in all aspects of his life.
About NWN Corporation
NWN Corporation helps clients solve business problems through technology. The company provides clients with a complete range of information system services and solutions. These include data center and virtualization; network infrastructure; collaboration; client computing lifecycle management; software solutions consulting services, security, workforce agility; and managed services.
NWN is a substantial corporation with more than 550 employees in 14 offices in the US and one in China. The company has been recognized as one of the fastest growing, privately-held IT solutions companies in the country, ranking fifth in Inc. magazine's annual survey. NWN is privately held and woman-owned.
NWN's clients include private and public sector organizations in almost every line of work. It provides solutions to universities, PreK-12 districts and schools, financial institutions, manufacturers, hospitals, retailers, professional service providers, and state and local government agencies.
Contact
Chari Rhoades
NWN Corporation
916.637-2138
Email Contact