OCT 11, 2012 - 08:30 ET

FOR: NWN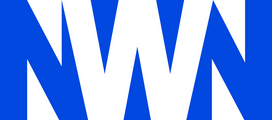 NWN's Tim Blackmon to Speak at PMI
BIRMINGHAM, AL--(Marketwire - October 11, 2012) - On Tuesday, October 16, NWN's Vice President for Software Solutions and Services Tim Blackmon will speak at the Project Management Institute (PMI) of Birmingham. With more than 15 years of experience working in agile environments and tailoring agile methodologies to meet a wide variety of needs, Blackmon will be sharing his experiences and lessons learned in "Agile from Every Angle." The presentation will cover not only U.S. based projects, but how to manage agile projects with off shore teams.
As NWN's vice president of software solutions and services, Blackmon is responsible for the company's NVision practice, based in Birmingham. Blackmon has served as the principal consultant on numerous globally-delivered software projects, ranging in size from 100 to 100,000 hours. His consulting roles have ranged from technical engineering to technical architect to leading "go to market" software product development with applications in healthcare, insurance and financial domains.
All are invited to attend the lunch meeting, which will be held at Iz the Place, 3325 Rocky Ridge Road from 11:30 am to 1:00 pm. The cost is $16.50 for PMI members and $20.00 for non-members. For additional information, please visit www.pmibirmingham.org.
NWN Corporation
NWN Corporation helps clients solve business problems through technology. The company provides clients with a complete range of information system services and solutions. These include data center and virtualization; network infrastructure; collaboration; client computing lifecycle management; software solutions consulting services, security, workforce agility; and managed services.
NWN is a substantial corporation with more than 570 employees in 14 offices in the US and one in China. The company has been recognized as one of the fastest growing, privately-held IT solutions companies in the country, ranking fifth in Inc. magazine's annual survey. NWN is privately held and woman-owned.
NWN's clients include private and public sector organizations in almost every line of work. It provides solutions to universities, PreK-12 districts and schools, financial institutions, manufacturers, hospitals, retailers, professional service providers, and state and local government agencies.
Contact
Chari Rhoades
NWN Corporation
916.637.2138
Email Contact