ARI Receives UTC Supplier Gold Distinction in Record Time
FOR:
ARI - AUTOMOTIVE RESOURCES INTERNATIONAL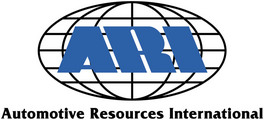 MAY 1, 2012 - 14:00 ET
Award Demonstrates Commitment to Outstanding Customer Service
MOUNT LAUREL, NJ--(Marketwire - May 1, 2012) - ARI®, a leading global fleet services provider specializing in complex car and truck fleets, today announced that it received the prestigious United Technologies Corporation (UTC) Supplier Gold award. The award is given annually to suppliers who provide and maintain "best in class" quality, delivery and customer service and is given to less than one percent of UTC's 50,000 suppliers. After just 18 months of partnership, ARI has reached Gold status faster than any other UTC supplier in history.
"We pride ourselves on providing first-class customer service, so there's no better achievement than to be recognized for that excellence by our clients," said ARI President Carl Ortell. "While we're honored to receive this award, we would never have been able to achieve this high level of success so quickly without UTC's cooperation and commitment to this partnership."
UTC's Supplier Gold program was established to facilitate and accelerate superior supplier performance and to recognize suppliers for their exceptional performance. ARI was recognized for the successful management of more than 10,000 vehicles across 8 different UTC divisions.
Examples of ARI's achievements working with UTC include: the successful implementation of UTC's entire North American fleet in just 30 days in 2010 and cost savings which surpassed expectations by more than double initial projections.
About ARI® (http://www.arifleet.com/)
ARI, a part of the Holman Automotive Group, is a global vehicle fleet management leader that drives the best results for each of its clients' unique and complex needs through industry-best fleet professionals, programs, technology and consultative services. With a workforce numbering more than 2,000 and offices throughout the United States, Canada, Mexico, Puerto Rico, Europe and the UK, ARI manages over 860,000 cars, trucks and equipment in North America and the UK, and combined with its strategic partners, more than 1.8 million fleet vehicles globally. ARI is headquartered in Mount Laurel, New Jersey.
About United Technologies Corporation
United Technologies Corp., based in Hartford, Conn., is a diversified company that provides a broad range of high technology products and support services to the building systems and aerospace industries.
Press Contact for ARI, Automotive Resources International:
Joanne Vencius
Supervisor
Marketing
856-778-1500
Email Contact