VPG Offers Precision Resistors With Load-Life Stability to 0.0025%, TCR to 0.05 ppm/Deg. C, and ESD Withstand Over 25 kV for Alternative Energy and Smart Grid Applications
FOR:
VISHAY PRECISION GROUP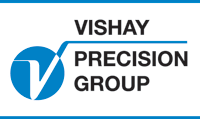 MAY 2, 2012 - 11:00 ET
MALVERN, PA--(Marketwire - May 2, 2012) - Vishay Precision Group, Inc. (NYSE: VPG) today announced that its Vishay Foil Resistors (VFR) brand is now offering a wide variety of precision resistors built on Bulk Metal® Z- and Z1-Foil technology for high reliability and stability in alternative energy and smart grid applications. VFR's comprehensive portfolio includes wrap-around chip resistors with flexible terminations, precision trimming potentiometers, resistor dividers, current-sensing resistors with Kelvin connections, through-hole devices, and much more.
"A major challenge faced by designers of circuits used in alternative energy applications is finding resistors with sufficient reliability, long-term stability, and immunity from ESD," said Yuval Hernik, senior director of application engineering for Vishay Foil Resistors. "Analog circuitry in these applications is almost always operating under severe environmental, thermal, and mechanical conditions, and must withstand frequent and extended service by professionals and novices alike. The picture is further complicated by tough regulatory restrictions and high consumer expectations. All of these factors have an impact on the design of analog circuits and the requirements for precision resistors."
VFR's Bulk Metal Z- and Z1-Foil resistors for solar and wind turbine power systems provide the high reliability and long life required by solar energy cells and panels, smart meters, solar and wind inverter circuits, wind turbine braking circuits, hybrid electric vehicles, and more. Featuring a non-inductive (less than 0.08 microhenries), non-capacitive design, the devices offer a rise time of 1.0 ns, with effectively no ringing, a thermal stabilization time of less than 1 s (nominal value achieved within 10 ppm of steady state value), current noise of 0.010 microvolts rms per volt of applied voltage (less than -40 dB), and voltage coefficient of less than 0.1 ppm/V. Bulk Metal Foil resistors are immune to extraordinary incidents such as radiation exposure and withstand ESD spikes to at least 25 kV. The devices provide wide resistance ranges, with any resistance value within their given range available at any tolerance with no additional cost or lead time effect.
For alternative energy equipment in remote locations, it can be very expensive to access and repair systems. Therefore, applications such as motor-driven power supplies and calibration units in wind and solar equipment require component technologies with proven reliability to minimize costs. To meet these demands, VFR's SMR3DZ Z-Foil ultra-high-precision wrap-around chip resistor provides improved load-life stability of 0.005% at 70°C for 2,000 hours at rated power. In addition, the device features flexible terminations to ensure minimal stress transference from the PCB due to load-induced temperature gradients and a difference in Coefficient of Thermal Expansion (CTE).
High-temperature pressure sensors in desert solar stations and thermoelectric charging systems based on solar panel conditions require resistors with low TCR and high load-life stability. For these applications, the FRSM Z-1 Foil ultra-high-precision wrap-around chip resistor features ultra-low TCR of 0.05 ppm/°C typical (0°C to +60°C) and 0.2 ppm/°C typical (-55°C to +125°C, +25°C ref.). Load-life stability for the device is 0.0025% at 70°C for 2,000 hours at rated power and 0.005% at 70°C for 10,000 hours.
High-stability precision trimming potentiometers with tight tolerances are needed to set operating parameters for solar instruments. VFR's 1/4" sq. RJ26 style 1240X ultra-high-precision devices offer resistance of 5 ohms to 10 kilohms and tolerance of 5%. The potentiometers feature TCR of 10 ppm/°C (-55°C to +150°C, ref. at +25°C), and 25 ppm/°C through the wiper. Load-life stability for the devices is 0.1% typical delta R and 1.0% maximum delta R under full rated power at +85°C for 10,000 hours.
Samples and production quantities of the foil resistors are available now, with lead times of five days for prototype samples and from two days to five weeks for standard orders at the catalog houses, depending on their shelf availability.
Further information about Vishay Foil Resistors products is available at www.vishayfoilresistors.com. Follow Vishay Foil Resistors at http://twitter.com/foilresistor.
About VPG Foil Resistors
Distinguished by the premier brands Vishay Foil Resistors, Powertron, and Alpha Electronics, VPG Foil Resistors is part of Vishay Precision Group (VPG), producing the most precise and stable resistors available. The portfolio comprises products in a variety of resistor and package configurations to meet the needs of a wide range of applications: discrete resistors and resistor networks in surface mount and through-hole (fixed-lead) configurations; customized chip resistor networks; precision trimming potentiometers; and discrete chips for use in hybrid circuits. The foil resistors and current sensors are used in applications requiring a high degree of precision and stability, such as in medical testing equipment, semiconductor equipment, precision measuring instruments, aerospace, and military applications.
About Vishay Precision Group
Vishay Precision Group (VPG) is an internationally recognized designer, manufacturer and marketer of: components based on its resistive foil technology; sensors; and sensor-based systems specializing in the growing markets of stress, force, weight, pressure, and current measurements. VPG is a market leader of Foil Technology Products, providing ongoing technology innovations in precision foil resistors and foil strain gages, which are the foundation of the Company's Force Sensors Products and its Weighing and Control Systems. The product portfolio consists of a variety of well-established brand names recognized for precision and quality in the marketplace. To learn more, visit VPG at www.vishaypg.com.
Photo Link: http://www.flickr.com/photos/47034298@N02/7113319233
Agency Contact:
Rae Morrow
Wall Street Communications
Tel: +1 775 626-7722
Email Contact

Vishay Precision Group Contact:
Marti Spalding
Director, Global MarCom
Tel: +1 919 374-5515
Email Contact