White House Briefing on Cooperatives, Jobs and Economy Opens Dialogue With Nation's Leaders
FOR:
NATIONAL COOPERATIVE BUSINESS ASSOCIATION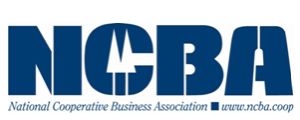 MAY 8, 2012 - 14:29 ET
NCBA-Organized Event Showcases Cooperatives as Trusted Businesses That Empower Americans
WASHINGTON, DC--(Marketwire - May 8, 2012) - Last week, 150 leaders of the US cooperative community went to the White House with a mission: to let top-level Obama Administration officials know that co-ops are values-based businesses and engines of growth in this economy. During the May 4 White House Community Leaders Briefing on Cooperatives, Jobs and the Economy, these leaders discussed ways that cooperatives generate jobs and contribute to the economy, as well as opportunities for the Federal government to support cooperative enterprises.
The meeting was organized by the National Cooperative Business Association (NCBA) and brought together leaders from all sectors of the cooperative community -- including all types of cooperatives (e.g. consumer, purchasing, worker) and cooperative support organizations -- from a variety of industries, including agriculture, food, financial, health care, housing, retail and utility.
"We were delighted to be invited by the White House to engage in this dialogue and we hope it will be only the first conversation in an ongoing discussion about the benefits that cooperatives provide to consumers and communities across the country," said Liz Bailey, interim president and CEO of NCBA. "The meeting was a total success since it created new understanding among senior White House officials about cooperatives and the role they play for consumers, as well as their contribution to the growth of sustainable small businesses and local economies."
A cooperative is a member-owned and controlled business that operates for the mutual benefit of its members. More than 29,000 cooperatives operate in every sector of the economy and in every congressional district. Americans hold more than 350 million co-op memberships. U.S. cooperatives generate 2 million jobs and make a substantial contribution to the U.S. economy with annual sales of $652 billion and assets of $3 trillion.
NCBA will turn the dialogue with the White House into a nationwide conversation about the power of the cooperative enterprise to bolster the US economy, create jobs and provide stability to local communities. This dialogue will include a series of regional meetings with federal officials and NCBA members on how cooperatives can stabilize and strengthen the economy further.
"In this economic downturn, more Americans are recognizing the benefits of cooperative ownership and business," Bailey said. "Not only do cooperatives offer consumers affordable choices, but they provide a trusted source of goods and services. Nearly one-third of Americans belong to a consumer cooperative and 72 percent consider cooperatives like credit unions or electric co-ops helpful. That's a strong base of trust from the American public, and we want to build on it. Our meetings with the White House are meant to open the dialogue about how the federal government can make co-op business ventures easier for American citizens to access."
NCBA delivered case studies of the success of US cooperative enterprise to the White House and has posted this information to its website at www.ncba.coop.
ABOUT NCBA (www.ncba.coop)
The National Cooperative Business Association is the national association for cooperative businesses providing cross-sector education, support and advocacy to help start and grow co-ops across a variety of sectors, including agriculture, childcare, energy, financial service and credit unions, food distribution, healthcare, housing, retail and telecommunications. For nearly 100 years, our mission has been to develop, advance and protect cooperative businesses demonstrating that cooperatives are a better business model for advancing economic and social impact. For 50 years, we have supported cooperative development globally through our CLUSA International program.
About the International Year of Cooperatives (www.usa2012.coop)
2012 was named the International Year of Cooperatives by the United Nations. A yearlong celebration of the co-op business model and its positive economic impact across the globe, reminding us that it is possible to pursue both economic viability and social responsibility.
Contact:
Andrea Cumpston
202.383.5447
Email Contact

Laura Telander Graf
651.698.4006
Email Contact