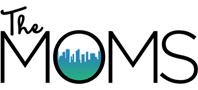 NEW YORK, NY--(Marketwire - May 10, 2012) - Melissa Gerstein, co-founder of "The Moms," has some unique and memorable gift ideas designed to bring you and mom closer together.
Gifting travel is a rising trend in the travel world and thanks to Expedia.com it's never been easier. Groupon Getaways with Expedia.com offers 50% off vacations and you can buy the deal today and redeem when you're ready to go! Check out a trip for mom through Expedia's Last Minute Deals program which relies on user-generated deals and user-informed travel trends to lift up and showcase the best near-term travel deals.
Check out Vaseline Lip Therapy minis. The portability and adorable size make it easy to throw in your purse and it not only keeps lips super soft but also locks in moisture. This Mother's Day, Vaseline is celebrating moms by giving away 100 limited edition Swarovski Crystal Lip Therapy Mini jars! Grab an original jar for under $2 and go to VaselineLipTherapy.com to find out how you can win!
In celebration of Mother's Day, Diet Pepsi will be surprising and refreshing their biggest fans on-the-go -- moms! So while you're out and about, make sure mom has a Diet Pepsi in hand because this Mother's Day weekend, street teams will be stationed in 15 cities nationwide, scouting out moms and rewarding them with refreshing treats -- like SpaFinder.com gift cards and custom totes filled with goodies, coupons -- and of course some Diet Pepsi!
A Quilting Basket is a fabulous way to spend time with mom and give back together by participating in the Downy Touch of Comfort program which delivers hand-made quilts to hospitalized children across the country. Simply by visiting Downy.com/helping kids and learning how to create a beautiful, kid-friendly quilt with your mom, you'll not only put a smile on a sick child's face but provide a touch of comfort for their moms as well!
This release is provided by YourUpdate.tv for whom Melissa Gerstein is a spokesperson on behalf of the organizations referred.
For more information, please visit: www.TheMoms.com
Jovanna David
YourUpdate.tv (in conjunction with D S Simon Productions)
212.736.2727
Email Contact