Association of Public Health Laboratories Awards Lifetime Achievement Award to Dr. Kenneth Aldous & Dr. Robert Martin
MAY 23, 2012 - 19:50 ET
FOR:
ASSOCIATION OF PUBLIC HEALTH LABORATORIES (APHL)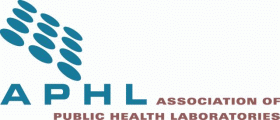 ---
SEATTLE, WA--(Marketwire - May 23, 2012) - The Association of Public Health Laboratories (APHL) awarded the 2012 Lifetime Achievement Award to Kenneth Aldous, PhD, director of the Division of Environmental Health Sciences at the New York State Department of Health's Wadsworth Center, and Robert Martin, DrPH, director at the International Education and Training Center for Health at the University of Washington. The awards were presented at a ceremony on Tuesday, May 22 during APHL's 2012 Annual Meeting and 6th Government Environmental Laboratory Conference in Seattle, Washington.
Kenneth Aldous, PhD
Dr. Aldous is responsible for all environmental testing performed at the New York State Department of Health's Wadsworth Center. He also serves as an associate professor at the University at Albany, State University of New York's School of Public Health. He has published extensively in several areas of analytical chemistry and recently completed a study of more than 1,800 participants in the New York City Health and Nutrition Examination survey. He is a member of the American Chemical Society and the International Society of Exposure Science.
Dr. Aldous has supported APHL for more than 40 years as an expert on trace organic analysis of environmental samples and a member of several APHL committees, including the Biomonitoring Subcommittee, the LRN-C Northeast Regional Chemical Exposure Exercise Planning Committee and the Laboratory Response Network National Meeting Planning Committee.
Robert Martin, DrPH
Dr. Robert (Bob) Martin, director of the International Education and Training Center for Health at the University of Washington, has played a leading role in initiatives to build laboratory capacity and capability at the state, national and international level. As director of the Division of Laboratory Systems at the Centers for Disease Control and Prevention, Dr. Martin launched the National Laboratory System to link private and public sector laboratories in a single system for enhanced response capability. His engagement of participating private sector laboratories established working relationships between public and private sector laboratories that extend to the present. He also contributed to integrating the laboratory role into CDC's Field Epidemiology and Training Program and the inclusion of laboratory systems as part of CDC's international activities, notably in China, Bangladesh, Cambodia and Thailand.
Previously Dr. Martin served with the Michigan Department of Community Health from 1973-1998, assuming the position of state laboratory director in 1991. There he developed the first national guidelines for laboratory diagnosis of Lyme disease and established a state-of the art molecular testing service, among other achievements.
Dr. Martin served as president of APHL (1995-96), president of the Michigan Public Health Association (1992-93), Laboratory Division chair of the American Public Health Association (1987) and Public Health Committee member of the Public Health Division of the American Society for Microbiology.
"Ken Aldous and Bob Martin have shared their expertise and enthusiasm for laboratory science generously with APHL over the course of their careers. Each has contributed significantly to the advancement of public health laboratory science, practice and management," said Scott J. Becker, MS, executive director, APHL.
The Association of Public Health Laboratories is a national nonprofit located in Silver Spring, MD, that is dedicated to working with members to strengthen governmental laboratories with a public health mandate. By promoting effective programs and public policy, APHL strives to provide public health laboratories with the resources and infrastructure needed to protect the health of US residents and to prevent and control disease globally.
Contact:
Michelle M. Forman
240.485.2793
michelle.forman@aphl.org