FOR: SORENSON COMMUNICATIONS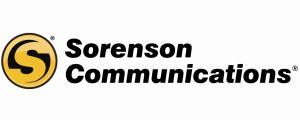 AUG 16, 2012 - 13:30 ET


Users Enjoy Familiar Experience, Convenient SVRS Access

SALT LAKE CITY, UT--(Marketwire - August 16, 2012) - Today, Sorenson Communications announced ntouch® for Mac®, which now empowers Mac and Sorenson Video Relay Service® (SVRS® ) users who are deaf to enjoy relayed calls from anywhere there is an internet connection. ntouch for Mac provides SVRS users who have a Mac with a built-in camera or added web cam, with convenient, on-the-go SVRS.

Like all Sorenson products, ntouch for Mac is available to Sorenson customers at no cost. Customers can download the free application from the App Store. Sorenson is the first and only VRS provider with a VRS application available on the App Store.

"Deaf users of Apple® products will enjoy the easy and familiar experience of accessing SVRS on their Mac desktop and laptop computers. We know schools and educational institutions have been looking forward to enjoying SVRS on Mac computers," notes Pat Nola, President and CEO of Sorenson Communications, the leading provider of Video Relay Service. "ntouch for Mac joins the ntouch suite of products, which include ntouch VP® videophone, ntouch PC® and ntouch Mobile® for iOS® and Android® phones. In an ongoing effort to provide the most up-to-date, functionally-equivalent technology for the deaf and hard-of-hearing, Sorenson is pleased to offer this newest ntouch technology."

The most popular features of the ntouch VP videophone are also available with ntouch for Mac. They include:
The ability to import Sorenson VP contacts
Sorenson Video Center
Deaf SignMail®
Call Waiting
Sorenson HD
Multiple phone numbers per contact
Home and business network friendly
Fast Search from the Home screen
Phonebook with search function
Call history with search function
Block List
Emergency 911 service
For more information about ntouch for Mac, visit www.svrs.com/ntouch.
Any other trademarks mentioned herein are property of their respective owners.
About Sorenson Communications
Sorenson Communications® (www.sorenson.com) is a provider of industry-leading communications products and services for the deaf and hard-of-hearing. The company's offerings include Sorenson Video Relay Service® (SVRS®), the highest-quality video interpreting service; the Sorenson ntouch® VP videophone, designed especially for use by deaf individuals; ntouch® PC, software that connects users to SVRS by using a PC and webcam; ntouch® Mobile, an application empowering SVRS communication via mobile devices; and Sorenson IP Relay® (SIPRelay®), a text-to-speech relay service.