iNDEX
<- Back
Survey Finds Millennials Driving Demand for Emerging Cloud-Based Mobile Services; 66 Percent Interested in Tablets as Phones and SMS Integration in Social Networks
FOR: TYNTEC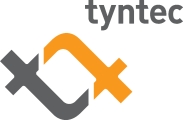 ---
JUN 7, 2012 - 06:00 ET
tyntec Poll Examines Future of Mobile Consumer Services and Uncovers Untapped Opportunities for Carriers and Internet/OTT Companies to Collaborate
SAN FRANCISCO, CA--(Marketwire - June 7, 2012) - New US research by tyntec and YouGov around mobile communication and social networking reveals that among all age groups, young adults, or "millennials," are leading the pack in interest to adopt new cloud-based models for telephony, including integrating texting and voice capabilities into new devices and online services. According to the survey, 66 percent of smartphone users aged 18-24 are "very interested" or "interested" in using other devices such as an iPod, iPad or other tablet PC as a mobile phone. Similarly, SMS outpaced apps as the most popular feature among this age group, used by 81 percent of mobile phone users versus 12 percent for apps (mobile email trailed at eight percent). And, Millennials led strongly in terms of device sophistication with 64 percent owning a smartphone versus 55+ year-olds, where only 29 percent had a smartphone.
The April 2012 YouGov survey, sponsored by tyntec, surveyed more than 1,000 US respondents aged 18-55+ about SMS adoption, smartphone usage, mobile social networking and free/low cost calling and SMS alternatives.
Nearly 70 percent of the 18-24 year-old group regularly accessed social networks such as Facebook and Twitter via mobile. Other age groups also checking their social networks via a mobile device at least once daily include 25-34 year-olds (37 percent) and 35-44 year-olds (53 percent).
Texting more important than beer and coffee
Millennials also showed the strongest affinity to SMS -- 71 percent said they would be prepared to give up alcohol, chocolate, caffeine, exercise or a toothbrush for a week rather than lose the ability to text for a year. Yet even the millennials had to draw the line somewhere, with only two percent stating they would be willing to give up sex for a week in order to secure texting for 12 months. Young adults used SMS primarily for keeping in touch with friends -- 67 percent listed "socializing" as their most popular reason for texting.
All age groups responded that they were "interested" or "maybe interested" in being able to receive text messages if they were integrated with their social networks. In addition to reminders, the most popular ways that respondents would use SMS in their social networks included profile updates, posts, tweets, and direct messaging via text.
According to a whitepaper put out by The Center for Generational Kinetics, Bazaarvoice and Kelton Research, the annual spending power of Millennials is now at over $200 billion, and will eclipse Baby Boomers' by 2017. Accounting for 25 percent of the US population, the Millennials are estimated to be the largest consumer group in US history.
"This survey validates that consumers are pushing the envelope to leverage text and mobile in innovative ways to communicate and reach their social networks," said Michael Kowalzik, CEO, tyntec. "As social media companies continue to evolve, this presents a tremendous untapped opportunity for carriers and Internet/OTT companies to collaborate on services that meet demand from this new generation of consumers."
High interest in cloud telephony, but low awareness for low-cost/free messaging and calling apps
Despite the desire for emerging mobile services, respondents were generally unaware of low-cost/free messaging and calling apps, with 40 percent having little to no knowledge of services like WhatsApp and Pinger. This echoed the findings of a similar survey conducted by tyntec in the UK and Germany, where only 36 percent of UK users and 27 percent of German users had little to no knowledge of them.
As consumers flock to online services and social networks, operators have an opportunity to reach a new audience and stay competitive in this emerging marketplace. tyntec's tt.One solution enables carriers and service providers to capitalize on the growth of over-the-top (OTT) Internet companies by collaborating and providing them with telephony services.
About tyntec
tyntec is a mobile interaction specialist, enabling businesses to integrate mobile services for a wide range of uses -- from mission-critical applications to internet services. We reduce the complexity involved in accessing the closed and complex telecoms world by providing a high quality, easy-to-integrate and global offering using universal services such as SMS, voice and numbers. Our products serve a broad range of business requirements are all backed up by an advanced and reliable infrastructure. Founded in 2002, and with more than 150 staff in five offices around the globe, tyntec works with 500+ businesses including mobile service providers, enterprises and internet companies. tyntec is a global mobile interaction service provider, offering high-quality mobile messaging and information services to mobile network operators, enterprises, mobile service providers and internet companies.
FOR FURTHER INFORMATION PLEASE CONTACT:
Press contacts

Barokas PR
Beth Mayer
+1 206 344 3145
tyntec(at)barokas.com

tyntec PR
Alex Handcock
+49 89 202 451 246
handcock(at)tyntec.com