iNDEX
<- Back
Round 5 of the GRAND-AM Rolex Sports Car Series
FOR: AUDI OF AMERICA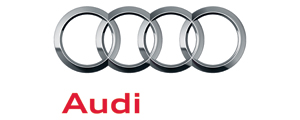 ---
JUN 8, 2012 - 14:47 ET
HERNDON, VA--(Marketwire - June 8, 2012) -
APR Motorsport and the Audi R8 GRAND-AM competed this week at Belle Isle Park
APR qualifies in 4th position
Team recovers from race incident with a strong finish
Belle Isle Park proved challenging for APR Motorsport and the Audi R8 GRAND-AM, but the team remained resilient and fought hard throughout the weekend. Prior to qualifying on Friday, the APR Audi R8 GRAND-AM slid off the slick track during a rainy early morning practice session. The team worked hard through the day to prepare the race car for an afternoon qualifying session. Their efforts were rewarded with a fourth place qualifying position with Dion von Moltke behind the wheel.
"The APR Motorsport team have worked so hard all season, it's great to finally deliver something good for the engineers and the crew," said von Moltke. "I didn't have any time in the car after the morning practice when it was wet, and since qualifying was completely dry I was learning something new every lap. The car feels great and I have a lot of confidence in how it is working. After the disappointment this morning, it is great to see improvement every session and finish on a high."
The #51 APR Motorsport Audi R8 GRAND-AM quickly made its way to the top of the field during the first hour of the GRAND-AM Detroit 200 with a calculated racing strategy to remain on the track during a full course caution. Unfortunately, as the race progressed, rain returned to the track, causing von Moltke to slide off on turn one. Although there was no major damage, the race car required assistance from the safety vehicle to pull it back onto the track, losing two laps to the leaders. APR Motorsport race car driver Dr. Jim Norman was able to push the Audi R8 GRAND-AM back onto the lead lap and both drivers fought hard to recover several positions before the checkered flag dropped.
"Even though we didn't have a great result, we had a really positive race in Belle Isle," said Norman. "I'm really happy with how the APR Motorsport team performed this weekend. They were excellent, and chipped away at things all weekend. The car was great in the race, and we had a great strategy. We made some improvements to the car, especially under braking, that really helped the car a lot this weekend. We still had a strong run and just missed our first top-ten, and I really couldn't be happier with how everybody worked together this weekend."
Next weekend, APR Motorsport's Rolex Series and Continental Tire Sports Car Challenge teams will compete at the EMCO Gears Classic at the Mid-Ohio Sports Car Course in Lexington, Ohio. The Rolex Series race will be shown live on SPEED Channel on Saturday, June 9th, at 4:30 PM ET on SPEED Channel.
Please click on the links below for more information about Audi Sport customer racing teams.
APR
APR Official Site
APR on Facebook
Oryx Racing
Oryx Racing Official Site
Oryx Racing on Facebook
Limitless Racing
Limitless Racing on Facebook
Audi Sport customer racing
Audi Sport customer racing
ABOUT AUDI
Audi of America, Inc. and its U.S. dealers offer a full line of German-engineered luxury vehicles. AUDI AG is among the most successful luxury automotive brands globally. Audi was a top-performing luxury brand in Europe during 2011, and broke all-time company sales records in the U.S. Through 2016, AUDI AG will invest about $17 billion on new products and technologies. Visit www.audiusa.com or www.audiusanews.com for more information regarding Audi vehicle and business issues.
FOR FURTHER INFORMATION PLEASE CONTACT:
Audi of America Communications

Mark Dahncke
Tel.: +1 703 364 7414
Mob.: +1 703 229 2549
E-Mail: Email Contact