iNDEX
<- Back
Believe & Achieve, First-Ever All-Juniors Cycling Team, Finish the World's Toughest Bike Race, Race Across America, All for Organ Donation and Transplantation
FOR: TEAM DONATE LIFE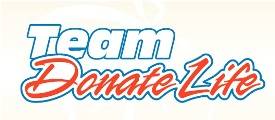 ---
JUN 22, 2012 - 18:55 ET
ANNAPOLIS, MD--(Marketwire - June 22, 2012) - Connor Ellison, 14 years old, will likely require a liver transplant at some time in the future. He battles a liver disease, congenital hepatic fibrosis, which results in scarring of the liver tissue distorting blood flow through the liver and compromising its function. But it hasn't stopped him from doing what he loves most, which his riding his bike. In 2010, Connor was the youngest person in history to cross the finish line with an all-adult team of the grueling Race Across America (RAAM), a 3,000-mile non-stop, single-stage bicycle race.
This year, Connor was up for a bigger challenge! He pulled together seven of his friends and his older sister to form the first-ever all-juniors cycling team, Believe & Achieve, to compete in RAAM. Members are between the ages of 13 and 17 and consist of Mike Hahn, Adam Sevy, Scot Benton, Connor Ellison, Savannah Ellison, Troy Knox, Alex Benton, Colin Cook, and Jasper Hodgson. Connor also talked his dad, Jared Ellison, who has completed RAAM three times, into coaching the team. All reside in Folsom, California. They have been training for the past 8 months in all types of weather, day and night, and in various mountainous terrain in order to prepare them for crossing over the Rockies and Appalachian mountains.
In addition to completing RAAM and racing against adult teams from all over the world, the goal of the junior team was to raise $150,000 for Team Donate Life, a non-profit organization dedicated to promoting awareness of the importance of organ donation and transplantation. The juniors are projected to finish the race in Annapolis, Maryland on Friday night at 9:35 PM (Eastern time), less than one week after starting in Oceanside, California on June 16th. The team has surprised the entire field of adult cyclists with an expected 4th place finish in 6 Days, 6 Hours.
For extra motivation, Team Donate Life founder, Jason Weckworth, and a friend and RAAM veteran racer, Max Fregoso, made a special bet with the kids as they left Folsom for the start line. Jason announced, "Juniors, I know you've worked so hard for this race and for our message of organ donation. If you can beat our 4-man team time from last year of 6 days, 8 hours, Max and I will take you all to Disneyland." Connor yelled back, "Disneyland or BUST. You're on!"
It looks like this first ever Juniors Team is on their way to Disneyland with two hours to spare.
Supporters can track Connor and Believe & Achieve and make monetary donations to their cause by visiting the Team Donate Life website [www.teamdonatelife.com] and clicking on Believe & Achieve. A short video video of the juniors on a training ride can also be viewed from the website.
FOR FURTHER INFORMATION PLEASE CONTACT:
Contact information:

Jared Ellison
Believe & Achieve Coach
jared@teamdonatelife.com
916-716-4508 [cell]

Miriam Green
Community Liaison
916-296-5972 [cell]