iNDEX
<- Back
Verengo Solar Expands Call Center Operations to Phoenix
FOR: VERENGO SOLAR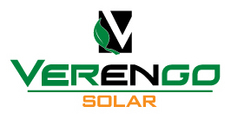 ---
JUN 27, 2012 - 11:01 ET
Nation's #2 Residential Solar Installer Plans to Hire 100 Area Employees This Year
PHOENIX, AZ and TORRANCE, CA--(Marketwire - June 27, 2012) - Verengo Solar, the nation's second leading solar installer, today announced the company has moved its Call Center operation from Mesa to Phoenix, citing a need for more space.
"The move is both strategic and economic, considering our current aggressive hiring rate," said Dave Schotz, VP Call Center Operations for Verengo. "The new Phoenix call center is four times larger than our previous center, and its location offers us a larger talent pool, in addition to reducing the commuting time and costs for the majority of our current employees."
"Verengo plans to ramp up our hiring in the near future as the company expands to new regions and the cost of residential solar continues to drop," Schotz added. "In addition to sales, the call center employees will provide customer service, lead generation and company dispatch."
"We plan on creating 100 new jobs here this year, building on the 150 plus employees we already have in Arizona," said Verengo CEO and Co-Founder Randy Bishop. "Our growth is creating lots of new jobs, and also creating opportunities for advancement for existing team members. It is an exciting time!"
Verengo Solar plans on holding an on-site job fair on July 14th, 2012 from 10am-3pm.
Anyone interested in finding out more about working for Verengo Solar is invited to visit www.VerengoSolar.com/careers.
About Verengo
VERENGO SOLAR is changing the way America thinks about solar! As the #1 residential solar integrator in California, Verengo offers comprehensive financial options and superior customer service, and consistently earns an A+ with the Better Business Bureau. Verengo has reduced carbon emissions through its solar power systems, accomplishing the equivalent of planting 192,000 acres of trees, taking more than 76,000 cars off the road and saving homeowners $160 million in energy costs over the lifetime of Verengo's installed systems to date. For more information on Verengo Solar, please visit www.VerengoSolar.com.
FOR FURTHER INFORMATION PLEASE CONTACT:
Contact:
David Thoreau
Verengo PR Manager
949-439-8032