iNDEX
<- Back
ADP ServiceEdge Brings Mobile and Online Retail Best Practices to Automotive Dealerships
FOR: ADP DEALER SERVICES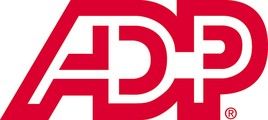 ---
AUG 7, 2012 - 06:00 ET

ADP ServiceEdge is a single service workflow tool to give your customers a superior service experience -- from online appointments through service write-up to vehicle inspection.
HOFFMAN ESTATES, IL--(Marketwire - August 7, 2012) - ADP Dealer Services, a leading provider of computing solutions to vehicle dealers and manufacturers, today announced that it has launched a new Retail Service Workflow solution -- ADP ServiceEdge(SM) -- to its automotive clients in the United States.
ADP ServiceEdge was launched in response to key trends emerging in the automotive industry, and specifically in the dealership service area: 1.) While vehicle sales are improving, the age of vehicles on the road are at a record high ("Average Age of Vehicles Reaches Record High, According to Polk," RL Polk & Co). 2.) Because of this aging fleet, there is less available warranty work for dealers, so there is an increased focus on customer pay revenue. 3.) Buyer behavior, given the advent of user experiences driven by changes in online shopping and the prevalence of mobile tablets in retail, has obviously changed. 4.) Dealerships are continuously looking for ways to increase the productivity of their personnel who interact with their customers.
These trends are causing dealers to search for technology that helps them implement service processes that are fast, easy, and efficient for not only their customers, but also their staff. This is in response to how consumer behavior is changing. The idea of a mobile-driven, self-service, always connected consumer is pervasive, and not just among the Millennials. Trends such as the reliance on mobile technology and self-service appointment setting made standard by other online retailers are making their way to dealerships.
"In response to these trends, ADP ServiceEdge was built on the principles of simplicity, productivity, and to provide a shared experience for both the dealership and the customer," said Justin Sprague, a Senior Director of Product Marketing for ADP Dealer Services.
ADP ServiceEdge's appointments module offers an online experience modeled on popular shopping sites, where customers can login, see past order history and suggestions, and place an order in a few clicks. With ADP ServiceEdge, each customer gets their own online portal. They can view past denied work and suggested maintenance, and can "order" service online by setting up an appointment.
All of the customer's information is tracked and synchronized across the dealership -- from the customer's portal, to the service advisor's mobile device, to the technician performing the lift inspection. Because ADP ServiceEdge combines appointment setting, lane write-up and inspection all from one vendor, as well as communicates with the ADP Drive Dealer Management System, information flows through each step of the process, increasing productivity for dealership staff.
"Now, dealerships can use a single workflow, from one vendor, where each piece talks to each other piece," Sprague continued. "Dealers won't have to worry about double-booking or losing appointments, since scheduling options will run through one system."
Can Cut Two Minutes from the Service Write-up Process
After setting up the appointment online -- and perhaps receiving a text reminder -- the customer brings in their car. Because dealerships in the past have used disparate systems, they are losing the opportunity to up-sell while the customer is in the lane. But with ADP ServiceEdge's intuitive interface, the Service Advisor can use a tablet to greet customers at their vehicle, and view the customer's information, such as vehicle history, denied work, and recommended services. Writing up the ticket in the lane can usually take more than 2 minutes, but with ADP ServiceEdge, it can be done in about 30 seconds. The overall time saved can be used to spend more with the customer doing a walk-around of their vehicle or move customers through the lane faster.
A walk-around allows the Service Advisor to note scratches and dents. Not only does this help protect the dealer from claims, it has proven to lead to more dollars and hours per repair order. A J.D. Power study showed that only half of service advisors walk around the car but only 1/3 offer any additional services ("Customer Satisfaction Index Study," J.D. Power & Associates). But if they offer them, nearly half of all customers accept the additional service.
Once the vehicle is on the lift, not only is the ADP ServiceEdge Inspect module a full lift inspection solution, but it also provides effortless interdepartmental shop communication, professional customer facing vehicle health reports and full performance and accountability. ADP ServiceEdge makes it easy for the technician to view all of the customer information, to give dealerships yet another opportunity to increase service and parts dollars by once again following up on declined repairs.
ADP ServiceEdge also enables dealerships to improve their customer relationships throughout the entire selling lifecycle. Dealerships providing a superior service experience now are far more likely to get that customer in for service again, and later to buy another car. Just setting up that first appointment with the new car buyer helps immensely. The same J.D. Power study found that if a dealership sets up the first appointment, 90% of the customers will come back for service to that dealership, versus about a quarter if you don't set up that first appointment.
Sprague said, "ADP ServiceEdge is designed based on how dealerships interact with their customers, and is about improving that experience for everyone. We are looking to use our innovative technology to help our clients give their customers a better experience. If they have a better service experience, they are more likely to return for service, and eventually, to buy another car. Only ADP can help foster this relationship throughout the customer lifecycle."
About ADP
Automatic Data Processing, Inc. (NASDAQ: ADP), with about $10 billion in revenues and about 570,000 clients, is one of the world's largest providers of business outsourcing solutions. Leveraging over 60 years of experience, ADP offers a wide range of human resource, payroll, tax and benefits administration solutions from a single source. ADP's easy-to-use solutions for employers provide superior value to companies of all types and sizes. ADP is also a leading provider of integrated computing solutions to auto, truck, motorcycle, marine, recreational vehicle, heavy equipment, and agricultural vehicle dealers throughout the world. For more information about ADP or to contact a local ADP sales office, reach us at 1.800.225.5237 or visit the company's Web site at www.ADP.com.
FOR FURTHER INFORMATION PLEASE CONTACT:
Media Contact
Michelle Benko
ADP Dealer Services
847.485.4389
Email Contact