iNDEX
<- Back
Raney & Associates Announces New Contract and New Client: China Forestry Inc.
FOR: RANEY & ASSOCIATES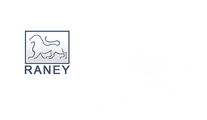 ---
AUG 15, 2012 - 12:39 ET
LOS ANGELES, CA--(Marketwire - August 15, 2012) - Raney & Associates, strategist and project manager of outsourced service providers to create proactive alternative investor relation solutions for US listed PRC and global SMEs and ADRs, announced today that it has secured the first contract since the launch of its ProAltIR™ solutions with China Forestry Inc. (OTCBB: CHFY), a Chinese forest plantation investor, landscape nursery operator and distributor of landscape plants and trees. Mr. Peter Liu, CEO of China Forestry, agreed to issue Raney restricted shares equaling three percent of the total outstanding, and provide a discretionary budget of $10,000 per month.
Commenting on the new relationship, George Raney stated, "CHFY is our first client since the launch of our proactive alternative IR strategies, which provide brand awareness as well as investor awareness through an integration of outsourced service providers to create a virtual US presence. We are in the process of launching their new website (www.uplistingCHFY.com) and establishing their social media accounts, which we hope will enhance our email marketing and strategic alliance outreach campaigns."
"Our research indicates there is extreme market demand for the anti-cancer drugs developed from our type of biological assets, a rapidly growing PRC presence of related foreign manufacturing, and a peer group of 78 potential strategic alliance targets, 29 of which are portfolio companies of international private equity funds or subsidiaries of corporate investors," said Raney.
"Our researchers have gathered an exceptional collection of information on Paclitaxel, which we have tried to present in a palpable if not enjoyable format to address the subject with proper depth and perspective. I do not know if the US market is quite ready to embrace new PRC RTO projects just yet, especially one whose leadership is committed to being a low cost producer, but it is an honor to be entrusted with such a vital project. When I discovered the production costs, market prices and therapeutic values for Paclitaxel I was speechless, and who does not want to be involved in the fight against cancer?" concluded Raney.
About China Forestry Inc.
China Forestry (OTCBB: CHFY) acquires land user rights to China forest plantations, operates landscape nurseries and sells landscape plants and trees. With 13 forestry centers occupying 16.0 square kilometers, our plantations of 8,000,000 Chinese Yew trees are a prized source of Paclitaxel, a rare FDA approved chemical use in advanced anti-cancer therapies. Our corporate development strategy is to seek strategic alliances with Paclitaxel manufacturers, active pharmaceutical ingredient manufacturers, contract manufacture organizations, and contract research organizations that can utilize our biological assets to create natural and synthetic anti-cancer drugs. For additional information, please visit our US website www.uplistingCHFY.com, China website www.chfyinc.com, and the SEC website www.sec.gov.
About Raney & Associates
Raney & Associates specializes in strategy development, project management of proactive alternative investor relation (PROALTIR™) solutions and strategic alliance outreach campaigns for PRC companies seeking to maximize the valuations of their US listings. Raney seeks market visibility, industry credibility and brand equity to generate liquidity that minimizes the risks of short selling. For additional information, please visit Uplisting China™.
FOR FURTHER INFORMATION PLEASE CONTACT: