iNDEX
<- Back
For The Earth Corporation (FTEG: PK) Buys Mountain Green Natural Laundry and Cleaning Products
FOR: FOR THE EARTH CORPORATION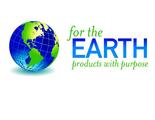 ---
AUG 16, 2012 - 09:00 ET
PHOENIX, AZ--(Marketwire - August 16, 2012) - For The Earth Corporation (PINKSHEETS: FTEG), a maker and marketer of green products providing effective and sustainable solutions, announced today that it has completed the acquisition of Mountain Green, a 25-year-old maker of all natural laundry and cleaning products.
"When you look at the advantages of Mountain Green's range of products, you can start to see that these are the types of products you have been dreaming about having access to," said Nelson Grist, President and CEO of For The Earth Corporation. "This is why we are eager and excited to have the people and the products of Mountain Green join our team. Mountain Green is only one of the acquisitions we are making to increase our market penetration and growth by offering green products of the highest quality."
Mountain Green offers safe and biodegradable cleaning products for use with babies, laundry, in the kitchen and the entire household. These products include such items as baby bottle and baby dishwashing liquid, baby fabric softener, hand soap, all purpose cleaner, glass cleaner, and dryer sheets to soften your family's clothes.
Mountain Green's cleaners are based on things that grew out of the earth, that biodegrade harmlessly back to the earth after use. When you purchase and use a Mountain Green product, you can be comfortable that you are not harming the environment in ANY way. Mountain Green was founded 20 years ago with the specific goal of providing "skin sensitive" products to people. All products are plant-based with no harsh chemicals; therefore, they biodegrade quickly with minimal environmental impact.
For The Earth Corporation
For The Earth Corporation is a company that sells 100% non-toxic, biodegradable green products ranging from an odor elimination solution to an eco-friendly stain remover and cat litter, and in the future will introduce, an entire line of all-natural cleaning products and health care products. The Company's mission is to create green and biodegradable products that provide effective and sustainable solutions for people, pets and the Planet Earth. For The Earth Corporation is located at 21642 N 9th Ave., Suite 100, Phoenix, AZ 85027.
FOR FURTHER INFORMATION PLEASE CONTACT:
Media Contact:
Heidi Gillion
PR Public Relations
Email Contact
(727) 656-5496