iNDEX
<- Back
Hello Music Launches Dollar String Club for Guitarists
FOR: HELLO MUSIC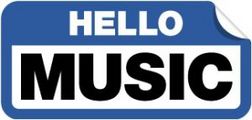 ---
AUG 16, 2012 - 12:00 ET
Monthly Subscription Service Brings Fresh Guitar Strings Straight to Members' Doorsteps
LOS ANGELES, CA--(Marketwire - August 16, 2012) - Hello Music, the leading marketplace and social commerce platform for musicians, premiers Dollar String Club today. Dollar String Club is the most convenient and affordable way to ensure guitarists always have fresh strings on hand. For Hello Music community members, Dollar String Club delivers electric guitar strings directly to any location for as little as $1 per month.
Every musician knows it's impossible to predict when a string will break, and they should be changed regularly to maintain optimum tone. Because guitarists always need to have fresh strings on hand, Hello Music's Dollar String Club simplifies the process, handles the heavy lifting, and saves its members time and frustration. Members simply pick their preferred string type from three options, set their shipping address, and automatically receive their desired strings each month.
Dollar String Club offers an American-made option for every player with three pricing and quality tiers:
HM Select: $1/month for a set of vintage-style, nickel-plated steel strings for a warm, full-sounding tone
HM Premiere: $7/month (shipping inclusive) for a special set of cryogenically frozen strings for twice as much lifespan, durability and tone
HM Platinum: $9/month (shipping inclusive) for strings with increased mass, tighter windings, smoother feel, extra-long life and a more resonant tone unrivaled by conventional string design
"As artist advocates, we're constantly thinking of new ways to save musicians even more time and money -- and we realized there was no streamlined way to purchase quality strings," said Rick Camino, CEO of Hello Music. "With our new monthly subscription service, everyone from weekend warriors to touring professionals can now get amazing strings at a very reasonable price, automatically reordered and delivered monthly. Dollar String Club is just the first of several new innovative, premium services Hello Music will be making available to members this fall."
To join Dollar String Club, please visit dollarstringsclub.com.
About Hello Music
Hello Music, a winner of Music Inc.'s Retail Excellence Award, is the leading marketplace and social commerce platform for musicians with nearly 300,000 members. As passionate musician advocates, Hello Music democratizes access to opportunities that, until now, have only been reserved for top-tier artists. Hello Music works every day on behalf of musicians to negotiate the best deals anywhere on instruments, home recording gear, studio time, marketing and distribution, publishing, touring and other music-related products and services. Founded in 2011, Hello Music is based out of Los Angeles, California and is a portfolio company of Elevator Labs. To become a Hello Music member, please visit www.hellomusic.com.
About Elevator Labs
Elevator Labs brings ideas from vision to value. Beginning with new business concepts, the Elevator Labs team funds and builds those concepts into fully functioning, revenue-generating businesses. Founded in 2011, the Elevator Labs team is a diverse group of executives from media and technology industries. Headquartered in Los Angeles, California, Elevator Labs is a privately held company and is backed by KGC Capital. For the full Elevator Labs experience, please visit www.elevatorlabs.com.
FOR FURTHER INFORMATION PLEASE CONTACT:
Media Contact:
LaunchSquad
Lisa Picasso and Katie Dally
415.625.8555
hellomusic@launchsquad.com