iNDEX
<- Back
Bandai Generates Excitement for New Ben 10: Omniverse Toy Line With 'Experience the Omniverse'
FOR: BANDAI AMERICA INCORPORATED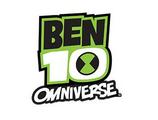 ---
AUG 16, 2012 - 15:06 ET
New Ben 10 Series From Cartoon Network Launches in September
CYPRESS, CA--(Marketwire - August 16, 2012) - The "Experience the Omniverse" sweepstakes will give kids a chance to meet the new aliens from the upcoming animated series, Ben 10: Omniverse which will premiere on September 22. By entering the product UPC code and holding their Ben 10 Omniverse packaging up to their computer web cam, kids can unlock one of five alien masks. The child can then put their face in front of the web camera and a 3D alien mask will appear on his or her face! Kids can then see what it is like to become one of Ben's new Omniverse Aliens.
Each week, different masks will be revealed so as kids bring home new products, they can try and unlock all five masks! Each time a mask is unlocked, the child will be entered to win a Ben 10: Omniverse Premiere Party at their local movie theater with 50 of their friends before the cartoon's debut on Cartoon Network!
For those kids who went online to reveal their aliens, they also had the opportunity to collect secret numbers that can be used in the "Crack the Code: Unlock the Omnitrix" sweepstakes. From September 22 - January 31, fans can enter their secret numbers to try and crack the code on the website. There will be bi-weekly drawings to win Ben 10 toy prize packs for entering guesses weekly and a Grand Prize winner will receive a trip for four to Atlantis resort in the Bahamas including a Dolphin interaction experience and access to the kid's and/or teen club!
Bandai Ben 10 fans can visit www.bandai.com/ben10omniverse/promotion to enter to win the first phase of the sweepstakes now until August 29 and the second phase of the sweepstakes from September 22 - January 31.
Rules & Regulations can be found in the "Help" section on www.bandai.com/ben10omniverse/promotion.
About Bandai America Inc.
A leader in introducing Japanese toy trends to the United States, Bandai America Incorporated is a subsidiary of NAMCO BANDAI Holdings (USA) Inc., an entity that resulted from the integration of Namco Ltd. and Bandai Co. Ltd. of Japan. Global interests encompass six strategic business units: toys and hobby (toys, models, apparel and sundries), amusement facilities, game content (home and arcade console gaming), network (mobile phone and PC content), visual and music content (including home entertainment), and an affiliated business group. Bandai America is the manufacturer and master toy licensee of some of the most popular brands in children's toys and entertainment today, including Power Rangers™, Ben 10™, DragonBall Z® and Tamagotchi®. The company is headquartered in Cypress, California and information is available at www.Bandai.com.
FOR FURTHER INFORMATION PLEASE CONTACT:
MEDIA CONTACT:
Lisa McKendall
Email Contact
(310) 641-1556