Marketwired News
Energisa President a Featured Panelist at DNV KEMA Utility of the Future Leadership Forum 2012
APR 30, 2012 - 08:31 ET
FOR: DNV KEMA ENERGY & SUSTAINABILITY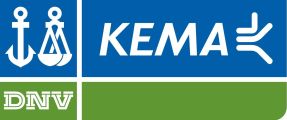 Ricardo Perez Botelho to Share Brazil's Sustainability Initiatives
BURLINGTON, MA--(Marketwire - April 30, 2012) - The president of Brazilian electric utility Energisa, Ricardo Perez Botelho, will be a featured panelist at DNV KEMA's fifth annual Utility of the Future Leadership Forum, "Pathway to excellence." Botelho will participate in the second half of the CEO panel "View from the top: managing in a growth environment" during the DNV KEMA forum, May 14-16, 2012, at the Mandarin Oriental Hotel in Washington, DC.
Botelho will share his broad industry experience to discuss sustainability initiatives in regions with economic demand and growth. A renewable energy specialist, Botelho is currently developing a portfolio of generation assets in Brazil, and he is also involved with smart grid and distribution automation initiatives.
When asked about the challenges of Brazil's economic growth and its demand for infrastructure modernization in the future, Botelho stated, "In a democratic and continental country like Brazil, the energy infrastructure challenges are even bigger, with larger distances, complicated logistics, scattered population, and critical environmental and social issues that must be accommodated. As an electrical utility operator, I want to see a business environment that promotes private enterprise participation and technology exchange with the rest of the world."
The 2012 Utility of the Future Leadership Forum features one and one-half days of discussions about the dynamic changes facing the utility industry and the paths that innovators have taken toward a sustainable energy future. Two CEO panels will explore the challenges of building the future utility in very different economic environments, while other panels will feature topics such as customers at the helm, sustainable power supply, and engaging customers in sustainability. Throughout the forum, there will be high-level networking opportunities to share perspectives, collaborate, and engage in dialog.
Senior executives are invited to join their peers in the Utility of the Future discussion to share ideas and discover opportunities that can help shape a more sustainable, reliable, and profitable utility of the future. Register and learn more about the 2012 Utility of the Future Leadership Forum.
About Energisa
Energisa, a 107-year-old public power utility and service group, distributes power to more than 2.4 million customers in four states of Brazil, serving approximately 3.5 percent of the Brazilian population and accounting for two percent of the Brazilian market. The company's annual net revenue in 2011 was US $1.4 billion.
About DNV KEMA Energy & Sustainability
DNV KEMA Energy & Sustainability, with more than 2,300 experts in over 30 countries around the world, is committed to driving the global transition toward a safe, reliable, efficient, and clean energy future. With a heritage of nearly 150 years, we specialize in providing world-class, innovative solutions in the fields of business & technical consultancy; testing, inspections & certification; risk management; and verification. As an objective and impartial knowledge-based company, we advise and support organizations along the energy value chain: producers, suppliers & end-users of energy; equipment manufacturers; as well as government bodies, corporations, and non-governmental organizations. DNV KEMA Energy & Sustainability is part of DNV, a global provider of services for managing risk with more than 10,000 employees in over 100 countries.
Follow DNV KEMA: Utility of the Future blog; Twitter; LinkedIn