Marketwired News
American Institute for Stuttering to Honor Baseball Legend Tommy John and Former New Jersey Governor Thomas Kean at "Freeing Voices, Changing Lives" Gala
JUN 7, 2012 - 12:25 ET
FOR: AMERICAN INSTITUTE FOR STUTTERING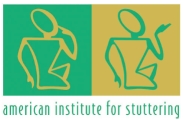 Sam Waterston to Host as Master of Ceremonies; Barbara Walters and Josh Elliot to Present Awards
NEW YORK, NY--(Marketwire - June 7, 2012) - The American Institute for Stuttering (AIS), the only non-profit in the United States that provides assistance to people of all ages who stutter, will host its 6th Annual Freeing Voices, Changing Lives Benefit Gala on Monday, June 11, at the Tribeca Rooftop in Manhattan. The Gala will honor World Series baseball legend Tommy John, and 9/11 Commission Chair and former New Jersey Governor Thomas Kean, for rising above their stutter and going on to have rewarding and influential careers that made indelible contributions to their respective fields. Renowned actor Sam Waterston will be the master of ceremonies and Barbara Walters and Josh Elliott, long time friends of AIS, will be on hand to present awards.
Catherine Montgomery founded AIS to help free the 3 million Americans living within their own voiceless prison due to a stuttering communication disorder; AIS' mission is to help these individuals gain the skills and confidence to speak anywhere at any time. As a tribute to its founder, this year the Institute has initiated an Advocacy Award in her name to acknowledge a person or company who has displayed a dedicated alliance to the stuttering community even though the award recipient does not stutter. The first award will be presented to media icons Sir Harold Evans and Tina Brown. This amazing couple has guided AIS since its inception, providing business, emotional, spiritual and financial support to Catherine and their commitment to the Institute has been a mainstay in its ongoing mission.
About Stuttering
Stuttering is a speech disorder that affects approximately seven percent of children and one percent of adults. It is a genetic and neurological disorder that is not, as many assume, caused by anxiety. Stuttering is often dismissed as a minor hindrance, when in fact it can govern a person's life, affecting their education, relationships, and career. Greatly misunderstood, stuttering is one of the few disorders that provoke undeserved shame by humiliation and even laughter by an uninformed public.
Eric Warren, a client of AIS who is also blind says, "stuttering was worse to deal with than blindness because people just don't understand stuttering."
Many individuals have overcome a stuttering problem and gone on to excel in all professional fields, including those that call for public speaking like acting, teaching and politics, as well as sports, the arts, business and education. Well-known stutterers include Vice President Joseph Biden, NBA star Kenyon Martin, Jack Welch, Carly Simon, Harvey Keitel, Leonard Lauder and AIS board member, actress Emily Blunt.
The American Institute for Stuttering serves children and adults who stutter with specialized speech therapy. Their goal is to help clients achieve freedom and confidence in the face of stuttering. Their clients have come from across the United States and over a dozen countries around the world. The organization also trains speech-language pathologists in the expertise of stuttering therapy and engages and encourages people who stutter worldwide.
Dr. Zhanna Livshits, a client of AIS, Bellevue Medical Center emergency room physician and toxicology fellow at the Poison Control Center in Manhattan, says of his experience, "the intensive speech therapy program at the American Institute for Stuttering was a life-changing experience for me. Words cannot adequately reflect the feelings of liberation, pride and hope I gained from treatment."
About the American Institute for Stuttering
The American Institute for Stuttering (AIS) is the only 501(c)(3) non-profit organization in the United States that offers state-of-the-art speech therapy to people of all ages who stutter, guidance to their families, and much-needed clinical training to professionals. AIS offers a range of services, including early intervention therapy for children as young as two years old, support to school-age children (who are more often bullied than their peers), group therapy courses that accommodate diverse schedules, and a unique three-week intensive treatment program. AIS also teaches their innovative therapy approach to speech-language pathologists, who traditionally are inexperienced in treating stuttering, to meet the great need for specially trained therapists. AIS is committed to advancing public understanding of stuttering and worked in Washington, D.C. to increase federal funding for research of the disorder.
For more information about stuttering and AIS, please visit http://stutteringtreatment.org.
Available for interviews: Dr. Heather Grossman serves as the Clinical Director of the American Institute for Stuttering. Please call 212-633-6400 to schedule an interview.
Media Contact:
Megan Moynihan
(917) 426-4155
moynihan.megan@gmail.com